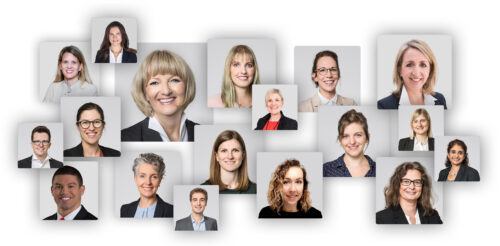 The Competence Centre for Diversity & Inclusion and the Career Relaunch department of the Executive School are committed to increasing diversity & inclusion in companies and organisations with the aim of making society fairer and more equitable.
The Executive School's Career Relaunch department specialises in career re-entry after a break in employment as well as career reorientation. The career-relaunch.ch platform offers further information on the topic. Explore our training programmes on offer and the career-relaunch.ch platform for more information.
The CCDI (Competence Centre for Diversity & Inclusion) is part of the Research Institute for International Management at the University of St. Gallen (FIM-HSG). Our competence centre conducts innovative research in the field of diversity and inclusion (D&I) and offers companies targeted support, advice and training to strengthen and manage D&I within their organisations.